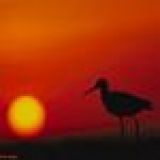 ua549
| | |
| --- | --- |
| Member since | |
| Last seen online | |
| Pilot certificate | Private |
| Language | English (USA) |
Submitted
A United Airlines pilot on vacation in Hawaii volunteered to fly a plane from Maui to mainland US to help 330 people escape the fire (
www.msn.com
)
More...
Submitted
One person was killed and nine people remained missing, including a child, after a floatplane crashed Sunday afternoon in Puget Sound in Washington state, the U.S. Coast Guard said. The agency said in a press release the plane was flying from Friday Harbor, a popular tourist destination in the San Juan Islands, to Renton, a southern suburb of Seattle. (
apnews.com
)
More...
Submitted
The plane went off the runway during landing, and a partial explosion of ammunition occurred. The pilot managed to evacuate," the governor wrote on his Telegram channel. (
www.jpost.com
)
More...
Submitted
One person is dead, and a second is seriously injured after a pair of planes flipped at Orlando Executive Airport after intense storms moved through Central Florida on Thursday afternoon, according to officials. (
www.fox13news.com
)
More...
Submitted
Glenn M. de Vries, 49, and Thomas P. Fischer, 54, died when a single-engine Cessna 172 crashed on Thursday in Hampton Township. (
www.foxbusiness.com
)
More...
Submitted
The Su-30 warplane crashed during a test flight, RIA said. The two pilots on board were killed, but there are no other casualties reported. (
www.jpost.com
)
More...
Submitted
The US Federal Aviation Administration on Saturday issued Amazon Prime Air a "Part 135 air carrier certificate," allowing it to begin commercial drone deliveries in the US. (
www.cnet.com
)
More...
Submitted
The Latam Airlines plane collided with the truck just before 15:30 (20:30 GMT) on Friday at Jorge Chávez International Airport in the capital, Lima. (
www.bbc.com
)
More...
This website uses cookies. By using and further navigating this website, you accept this.
Did you know that FlightAware flight tracking is supported by advertising?
You can help us keep FlightAware free by allowing ads from FlightAware.com. We work hard to keep our advertising relevant and unobtrusive to create a great experience. It's quick and easy to
whitelist ads
on FlightAware or please consider our
premium accounts
.